Singapore's Top Chartered Yacht
Awarded Best Yacht 2017/2018
EXPERIENCE
Never miss an opportunity as such that arises
Sharing Boating Bliss, Where Kinship Sets Sail
"…they will soar on wings like eagles; they will run and not grow weary, they will walk and not be faint."
Your affordable, private, exclusive, luxurious experience.
Charter rates start at $1,350+ for 4 hours.
See Rates
Luxurious
Friend service; well-furnished; accommodates 50 pax.
Sail Away
Retreats and outings for families, loved ones, friends and colleagues
Awarded Best Yacht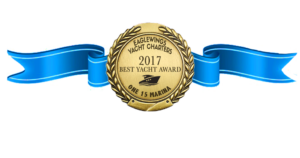 Our Prestigious Clients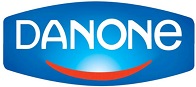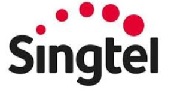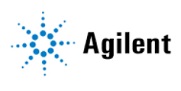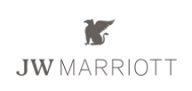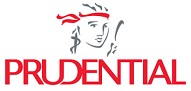 August 9, 2018
Happy 53rd Birthday, Singapore!...

August 24, 2018
At EagleWings Yacht Charters, we keep closely in touch with our guests to understand what kind of yachting exp...
My friends and i had a most delightful time on a cruise on Eaglewings on 13th Oct 2016. We were greeted by the friendly n courteous crew as we entered the yacht n was immediately charmed by what i saw.
The yacht was clean, well-equipped n beautifully furnished which gives a very cosy atmosphere. I love e layout n deco of e yacht, with plenty of space to relax both inside e yacht n on e deck, as i enjoyed a view of e spectacular s'pore skyline, including mbs n e s'pore flyer.
The meals, drinks (must try the coffee) n service by e crew were superb n made me feel like i was in a 5star hotel.
Will certainly recommend the Eaglewings to my friends n family to try this exotic experience <3
Wei Pin
Eaglewings is a great choice to hold parties, weekend getaways or short gatherings with friends.
The yacht is very clean, spacious and provides more than sufficient entertainment facilities that can certainly accomodate to a big group of people.
The food served was splendid and the variety of food available was impressive. The crew is definitely friendly, capable, polite and well-trained.
It is a very much recommended experience.
Helen Wirawan
What a wonderful experience on Eaglewings Yacht! The entire 4 hours on board was a magical one!
Firstly the interior decors were attractive and elegant. It is big, extremely well maintained, clean and spacious! We love all the bedrooms and bathrooms- clever use of space and with all the necessary amenities, great working showers and facilities.
The upper deck is impressive with nice size sitting areas, extremely relaxing with great views which we mostly stayed.
The captain and crew members were most attentive to details on what we need, friendly, pleasant and highly professional! The charming young chefs were superb in their selection of food, the presentation, the quality, the taste.
We have such a great time and definitely recommend to friends and families. We will be back!!
Sharon Foo
I had the most relaxing and lovely cruise on board Eaglewings today. The food was excellent and the staff attentive and friendly. This yacht is beautiful and I couldn't have wished for a more memorable experience.
Sng Jen Hui
The Chun (Ship) Si Beh big and swee! Vely Cheng Kee (clean) and song (shiok)! The crews and captain damn hor kwa (handsome) and they so welcome me.
The food vely hor chia, and Si Beh Tard Lui (worht the money)…
Jia hong on lao ing ship (crusing on eaglewings) cannot forget!
Sharon
It was a thouroughly enjoyable and memorable way to spend the afternoon. The cruise was very relaxing and it was very soothing to feel the sea air blowing on you.
The food was delicous and beautifully presented and the crew were v friendly and welcoming.
The captain steered the ship very capably and willingly shared his knowledge in an interesting way. Definitely a must for those who want a different experience from the usual dinner parties.
Agnes John
Eaglewings is both comfortable and luxurious. Elegantly done up yet cosy, with four Ensuite bedrooms, a nice dining and living area and a spacious and comfortable upper deck where one can just relax, soak up the sun and enjoy the wonderful sea breeze as the craft glides smoothly and effortlessly over the waters.
You will feel right at home from the minute you set foot on the boat.
From the warm reception by the helpful and professional crew, to the excellent food served, you will feel indulged and pampered. Truly an enjoyable experience!
Ching Farn
The trip was awesome, we had a great time. Thanks for all the help!
M. Borla
Vincent & his crew have been fantastic. Thanks for everything. Cheers!
Really appreciate the efforts made by the crew. It was great fun!
Great job by Vince! Really… you have been fantastic. Thanks so much!
Everyone is great and they will be acknowledged, but it needed a leader like vince, who was very personable and made the whole experience customised.
All the guests were very impressed. So its a great endorsement for the eaglewings team.
OS for outstanding!
Wai Mun
I had a wonderful cruise on Eaglewings. Excellent food with great company.
Su-Anne